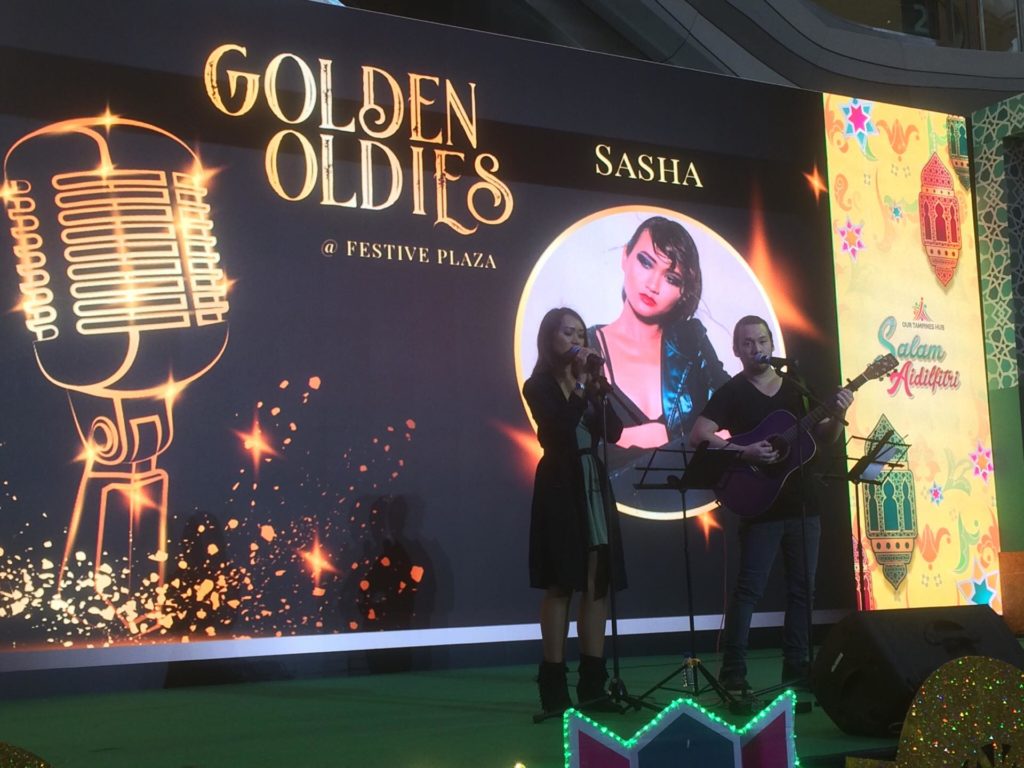 Community Performance at Our Tampines Hub
Hello hello hello!!
So I recently did a public performance at Our Tampines Hub (if you're on my Instagram, or Facebook page, you'd probably have seen my post announcing it; if you aren't yet, go follow/like so you see my posts!).
For this show, I had Anthony Poi accompanying me on guitar. We did a set of stripped-down acoustic covers through the ages, from Oasis to Swedish House Mafia (can't escape the EDM music!).
We also did a couple of Lady Gaga tunes, some wedding songs, and some really heartbreakingly sad songs (those were my favourites).
It's been quite a while since I did a public event like this, and it was fun to be able to interact with the crowd. I'm happy that many of them stayed throughout our set, and were smiling, clapping and singing along as well.
Just wanna give a big THANK YOU to my friends and fans who came down all the way to Tampines to watch me perform. It meant so much to me to see you guys there. So much love for y'all!
Check out the video above to have a listen to the music, hear me chat with the audience in between songs, unsuccessfully attempt to convince people to come up and dance, and enjoy the chill vibes 🙂