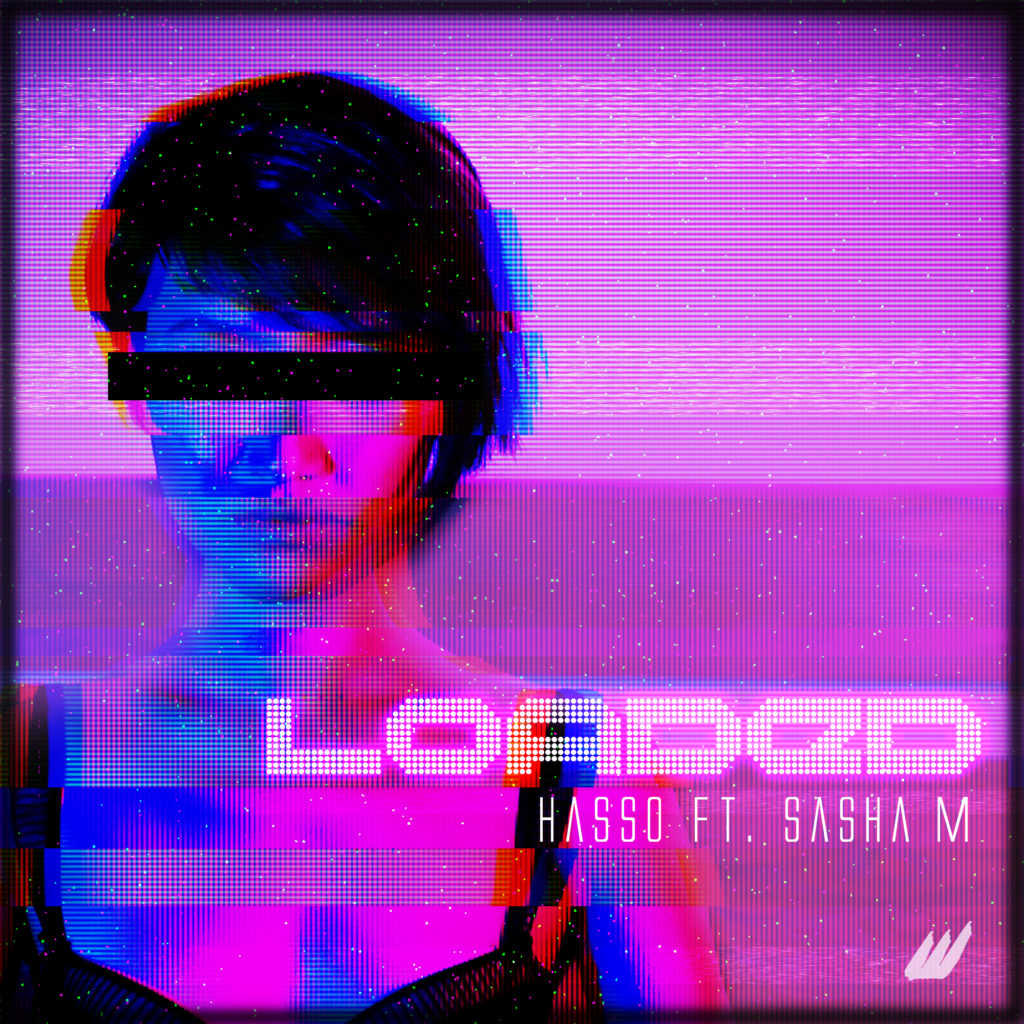 'Loaded' Hits #2 on Spotify Germany Viral 50 Charts!
As most of the people following my social media know by now, it's been a mega exciting week. My first ever single, 'Loaded', which I released on 13 April in collaboration with producer/DJ Hasso and under a German EDM label Weeolino Music, got on the Spotify Germany Viral 50 charts last week.
It entered the charts way high up at #5. And then it went all the way up to #2, right below the just-announced winner of Eurovision!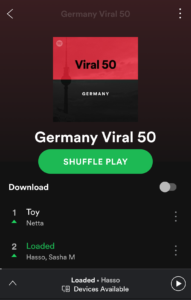 It's an absolutely insane result for a song that was released relatively quietly, with no advertisements, no paid promotion or anything of the sort. Just purely organic plays and streams by people who liked the track. Enough, it seems, to put us right next to an artist who was on the biggest Europe-wide music show ever, that hosted bands as awesome as ABBA!
Some people have been asking, "Who is Hasso?" Well, I mentioned him in a post I wrote previously. He's a super talented producer from Germany who's also a really great person and friend, and I'm so happy to be able to have a chart-topping (almost?? haha) song with him.
Aside from Hasso, another person I would like to thank is my dear friend Nik who did (my version of) the album art for me. She took my concept and totally gave it life, it turned out better than I could have imagined.
And of course, thank you to Daniel for taking this photo of me during our music video shoot for Dangerous Woman. (That's still my most professionally done video on my channel, haha.) Who would've guessed that this photo would go so far!
The support for this song has been tremendous. So many people were listening to the song and sharing it with their friends. I've been beyond touched to receive messages, screenshots and tags in posts about Loaded. Some of you guys are using it as your ringtone too, that's incredible!
On top of that, Bandwagon wrote a really lovely article about the song and I'm so happy: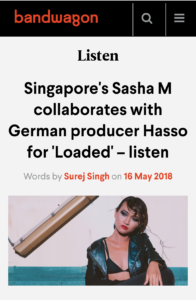 I'm immensely grateful especially for all the support from listeners in Germany. If I could reach them, I would say thank you in a video and put it in targeted ads all over Germany! Haha, of course I can't. But I can and will say thank you here on my blog, and put it on the internet, so that hopefully some of these people will be able to see it.
For you who are reading this, thank you also for supporting me and being interested in my work. It means the absolute world to me that you guys care about what I'm doing. I really hope you like the song as well, that I made with Hasso.
Do sign up for more updates from me if you haven't already! Because, as you can imagine, I'll have loads – pun intended – more updates to come 😉
If you haven't heard the track, or just want to listen to it again, here it is! Do save it, share it, and put it on your playlists!