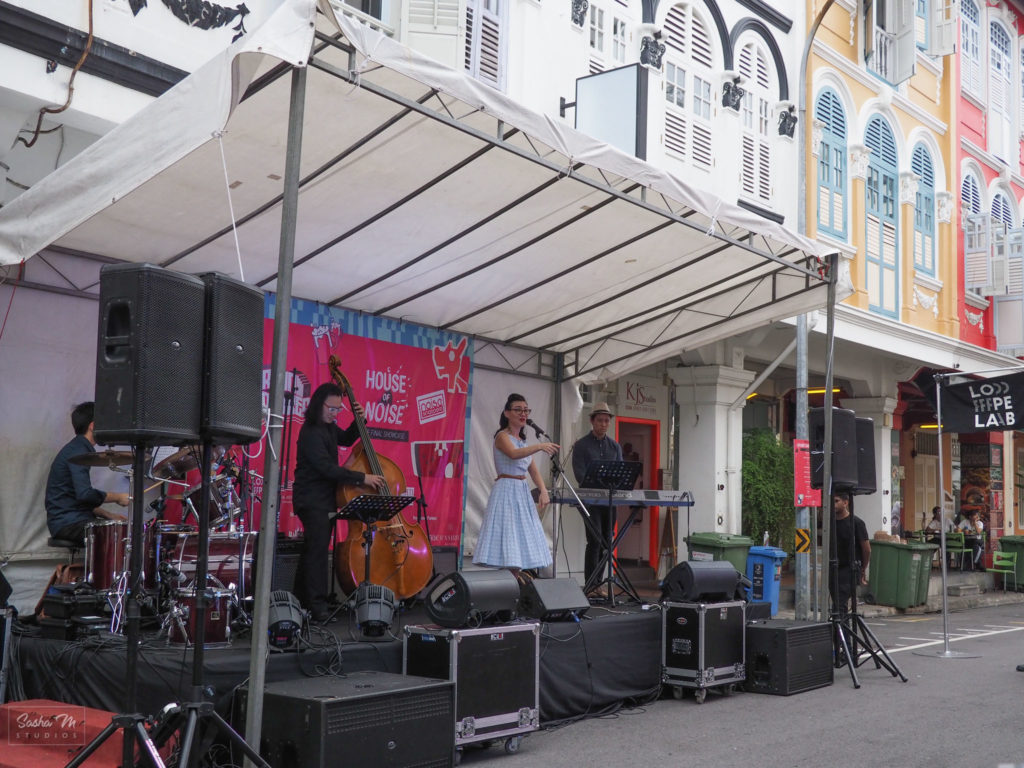 Urban Ventures x Noise Showcase 2017
Yesterday I went for Urban Ventures, a street festival which also featured the Noise music mentorship acts from the last season. Was really happy to hear new music from talented upcoming local acts, and to immerse myself in the festival vibe (my favourite way to spend a weekend).
Though I couldn't stay for long, I did catch some acts in the afternoon, at the two stages along Jiak Chuan Road and Keong Saik Road.
Miss Lou was looking beautiful and perfectly coiffed as ever, in her pin-up outfit. I loved her original songs too, especially the first one she performed which was really sassy. Unfortunately I can't remember the name now… but I'm sure we'll hear it on Spotify at some point heheh
This stage had a more chill and laid back vibe, people could sit on the ground (on some seats and a fake grass patch), so it was really pleasant to be here.
And then we headed over to the other stage to watch Gilded Edge bring the whole stage down with their crazy rocking set~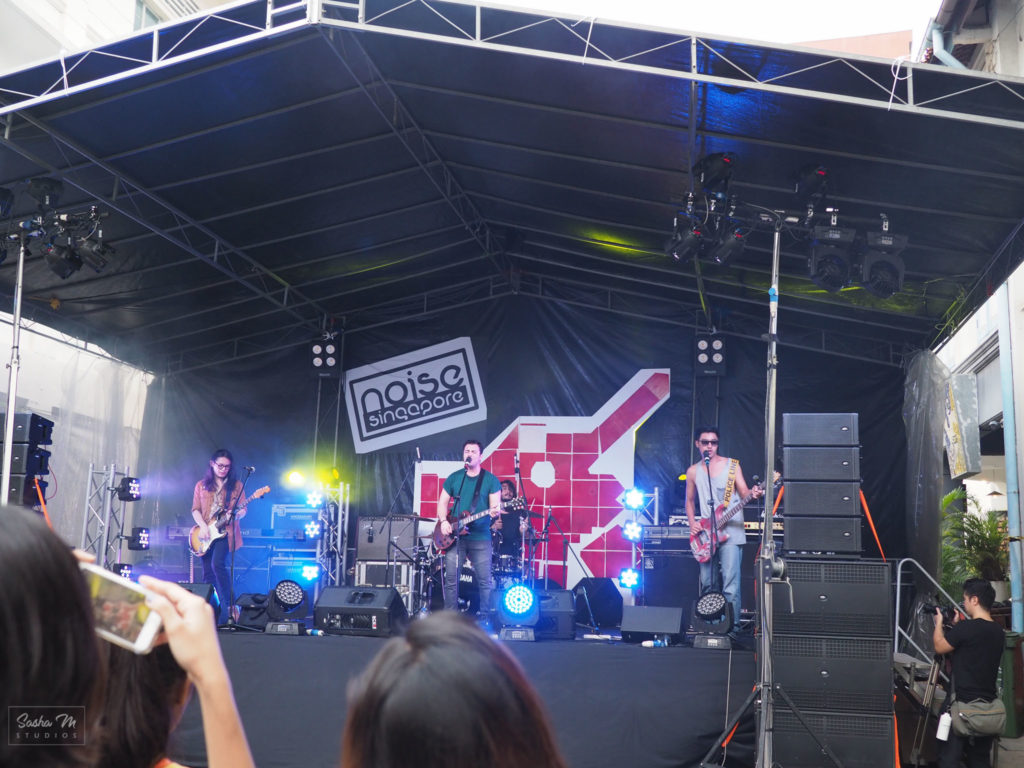 They also played my favourite song of theirs, 'All I Want To Do Is Dance', a super fun party song that I really got into the first time I heard them perform.
Such a pity I couldn't stay longer, but despite the short time I could be there, I had a really great time.
I also got to chat a bit with the mentees about the mentorship programme, and they encouraged me to try for it next year. Hmm… definitely something to consider!