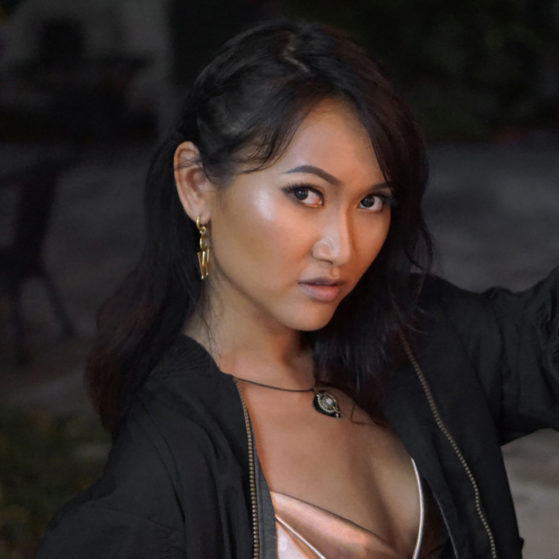 Sasha M is a Singaporean dance-pop artist and all-rounded performer. A proudly self-made artist with a message of empowerment and strong global perspective, the singer-songwriter has collaborated with the likes of 9-time Emmy Award winner and music maestro Eddie Wohl (Epic, Elektra, Mercury/Island), mixing and mastering engineer Seth Munson (Christina Grimmie, Drake Bell), and recording artist Lauren Light (Marvel Netflix). Her song 'Loaded' with Hasso topped the Spotify Germany Viral 50 charts in 2018, second only to Eurovision winner Netta.
Sasha first made waves with vocal trio SASS in 2014 after the group brought home the championship title of Senior Vocal Group of the World from a competition in Hollywood, Los Angeles, where her original song also won a gold medal. An avid performer, she appears in HBO's Westworld, HBO Asia's Invisible Stories, and is featured in programmes by The Straits Times and NCADA, with her original composition forming the cornerstone of the show.
She emerged as a finalist for The New Paper New Face competition in 2016, wowed thousands of audience members with a solo dance routine in Universal Studios Singapore's Halloween Horror Nights 8, and delighted families with her voice acting for the National Museum of Singapore's 131st Anniversary in 2018. She also sang at Ultra Music Festival Singapore on the main stage with headlining act Tchami in 2017, and has presented her own music to audiences in Los Angeles and Berlin.
Sasha is also passionate about supporting meaningful causes. A strong team player, she has lent her acting talents to The Yellow Ribbon Project and the Singapore Heart Foundation, and is currently collaborating with the Inclusive Arts Movement.
With her versatility, professionalism and love of storytelling, Sasha is definitely an artist you want to watch.

"Sasha M might not be a household name in Singapore, but that might just change"
– Bandwagon