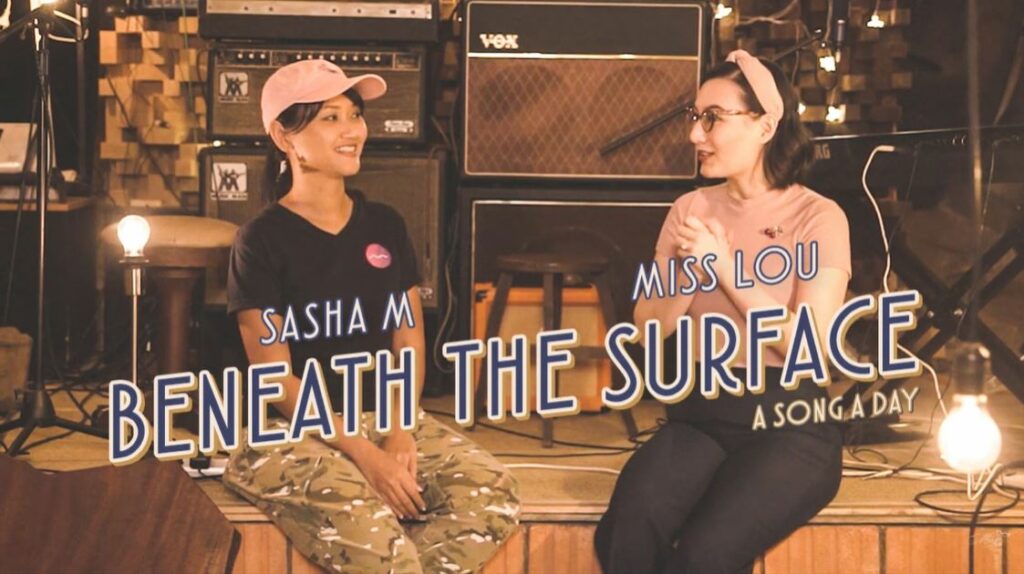 Sasha M and Miss Lou Create Pop Duet on Mental Health
Dance pop artist Sasha M has teamed up with glamour vintage songbird Miss Lou to create a beautifully crafted pop duet, titled 'Beneath The Surface'.
The song was written in secret music venue The Kave, now defunct. Its lyrics speak on issues surrounding mental health, and bear a message of encouragement and empowerment to individuals dealing with their own personal struggles.
Since its release, 'Beneath The Surface' has been featured on several editorial playlists on Spotify, Apple Music, and YouTube Music. The full list is as follows:
Apple Music Rising From Singapore
Spotify New Music Friday India
Spotify New Music Friday Singapore
Spotify Women of Singapore
Spotify Rising 65
YouTube Music RELEASED
YouTube Music SEA Fresh
The pop duet was written during a filmed studio session as part of the songwriting series, A Song A Day. It was written by Sasha M and Miss Lou, and produced by Shane Heng.
The YouTube series contains 7 episodes, with Sasha's episode being the third. Other notable fellow Singaporean artists on the series include Haneri, Tim De Cotta, and Alemay Fernandez.
The songwriters note their motivation for pursuing the theme of the song as a desire to normalise deep conversations with the people around them. They believe that talking about their fears and problems, even just to acknowledge them without having to go into detail, can bring a world of good to one's mental health.
While Sasha M and Miss Lou may come from very different musical backgrounds, their respective talents fused perfectly together on this universally enjoyable, easy to listen to pop track.
Watch the songwriting process here:
For enquiries and bookings, contact Sasha M.