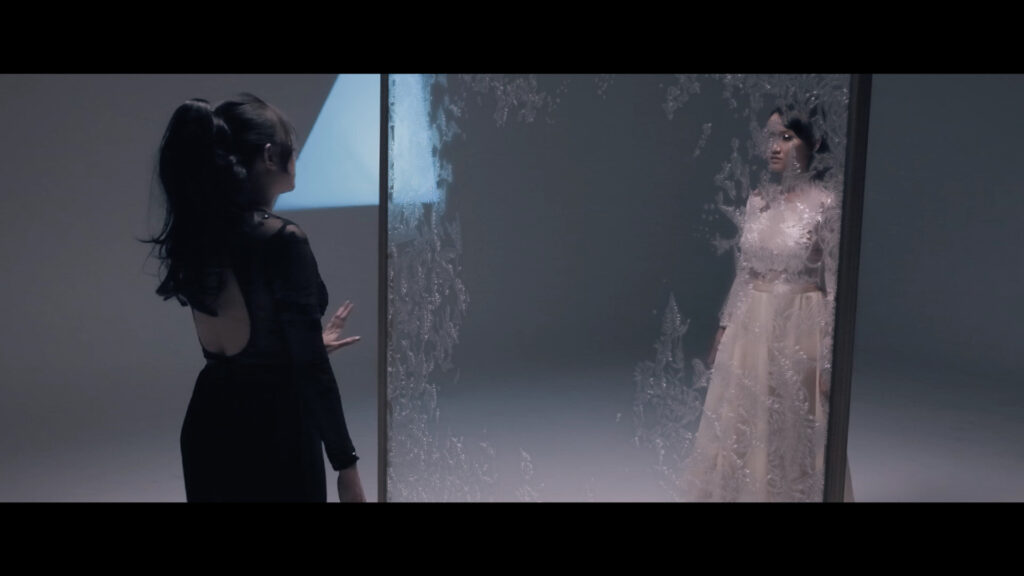 Spot the cameos in the Glass Shard music video
By now you've probably already watched the Glass Shard music video – a story of the highs and lows of friendship. You'd have seen that Zaleia and I have a commemorative photo wall, with photos from across the years. But there are some things you may not have known about us that I'm happy to share with you now.
Zaleia and I have 10 years of friendship together
You heard that right! We met while singing, in a school a cappella group, and have been singing together ever since. Some of you may know that we even used to be in a girl band together. However, even though I've started a solo project, we are still very close friends.


Several local artists make a cameo appearance on our photo wall
Over the years, we made many friends in music as well. While our photo wall commemorates our friendship, it actually also acts as a subtle shoutout to the music friends who have been part of our journeys in some way. Some of the local artists include rapper and wordsmith THELIONCITYBOY, vintage songstress Miss Lou, and legendary beatboxer and musician Charles, also known as Stitch FM from AnchorBlanc. (Charles also wrote a super sweet blog post about his cameo!)

In case you missed the cameos, they're around the 0:42 mark:
Everything was filmed and made in Singapore
Though the aerial shots of the island may seem like we're somewhere in the Maldives or perhaps one of the many beautiful spots in Indonesia, we actually shot the entire video within Singapore waters. Of course, we had to – the entire production happened during a pandemic! Even the carpentry was done in Singapore; in fact, we actually built the mirror frame ourselves. The glass frosting and cracking effect that was created within the mirror frame was also done by a local team. Talk about #MadeInSingapore!


The video was produced by an all-girl power team
Between Zaleia as our Executive Producer, and the co-producers being myself and our friend Ray, we had a lot of girl power on our hands. It's really a testament to how much we were able to achieve with a female-oriented creative vision!


We did an impromptu photoshoot on set
For the scene with purple lights down the corridor, the set looked so attractive that I just couldn't help but do a quick athleisure themed photoshoot, with pictures taken by Ray. However, this special set of photos will only be available to patrons – so if you're already on my Patreon, look out there for more information!
Hope you found these trivia interesting, and the video enjoyable! We feel very lucky to be able to do all these as independent artists. Do stay tuned for upcoming news and events – sign up to my mailing list to keep in touch!