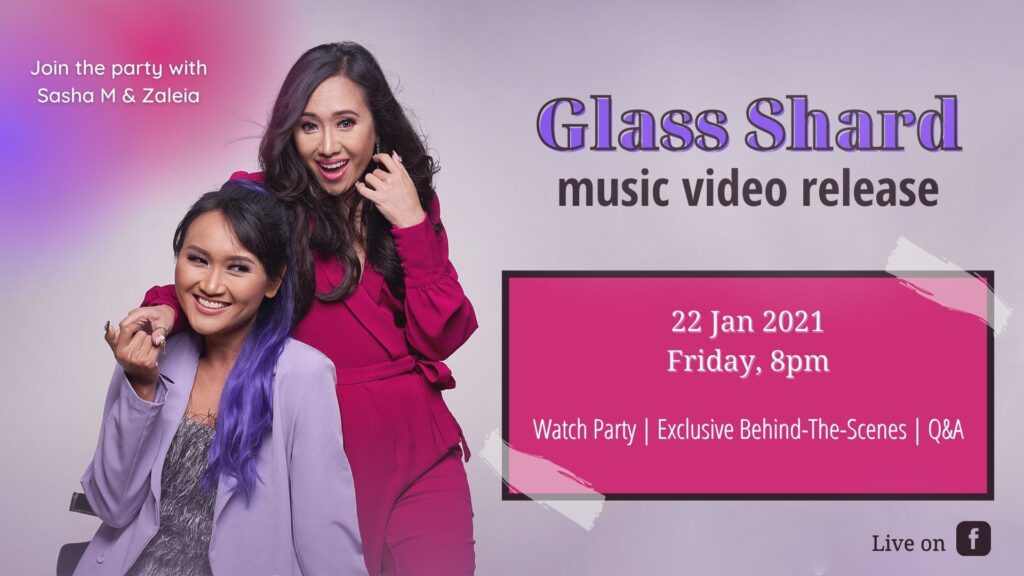 'Glass Shard' Virtual Release Party
On 22 Jan 2021, the 'Glass Shard' music video was released via a livestream virtual event.
During the event, Sasha and Zaleia shared some of the crazy things that happened during production, showed some exciting behind-the-scenes clips, and more. Watch clips from the livestream on YouTube.
Replay the livestream here: https://fb.watch/3kH0xVUBnN/
Listen to Glass Shard on Spotify now: bit.ly/SashaMSpotify
Watch the cinematic music video for Glass Shard:
—
After charting on 4 Spotify editorial playlists, the music video for Glass Shard is finally here. A cinematic short film inspired by Sasha and Zaleia's personal stories, this ambitious project combines music, performance, and cinema magic to present to you a story of transformation and self-discovery. Join Sasha and Zaleia LIVE in their music video release party to learn more about the process, catch some exclusive Behind-The-Scenes footage, and watch the video together.